Are you ready for an exclusive first look at Bo's exciting brand new electric scooter and hear from the CEO of Bo?
Bo is an exciting, brand new company in the micromobility space that the whole Micromobility Europe conference was buzzing about. And this is some of the very first content to ever come out about the company, because they just launched at the June 2022 conference.
General manager, Chase Stubblefield met up with Oscar Morgan, the CEO and Co-Founder of Bo, to learn more about their brand new electric scooter.
What is Bo?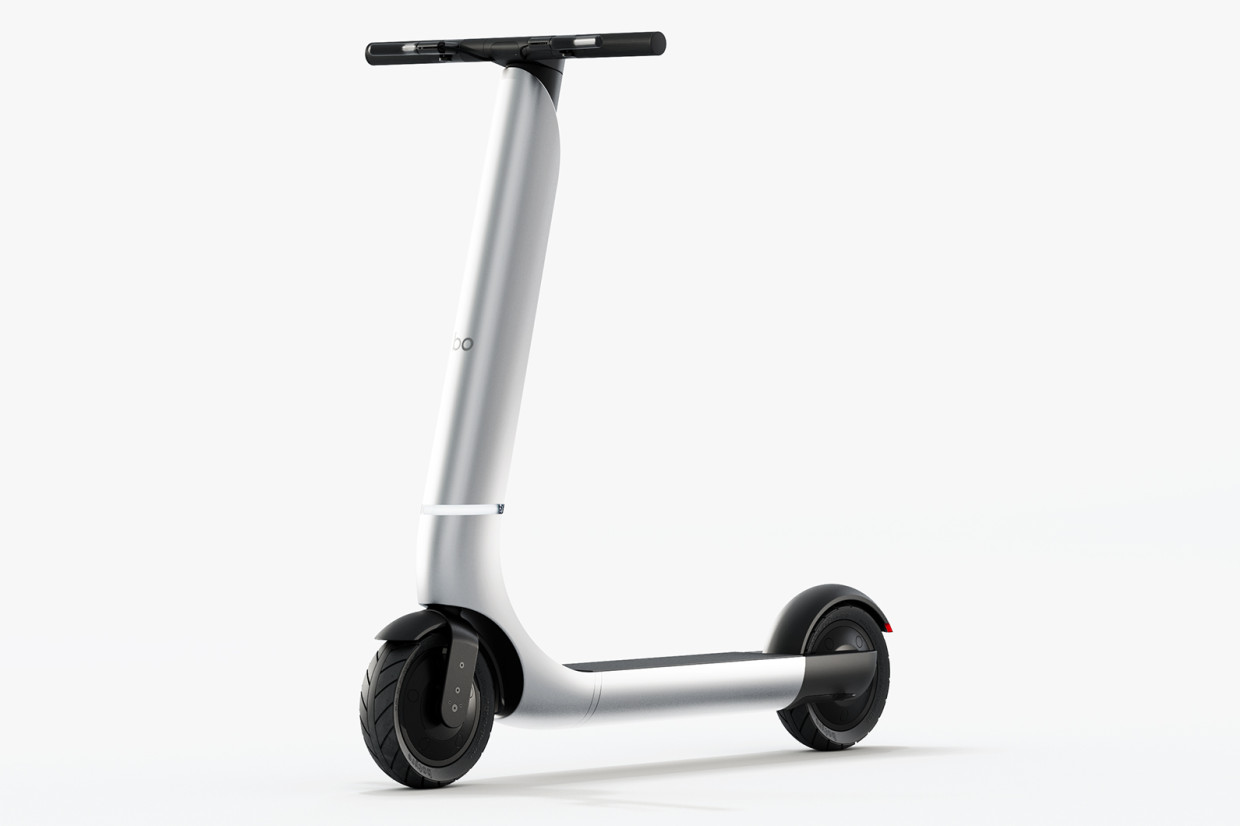 In one line, says Oscar, Bo is the world's first safe and desirable electric scooter.
"Our background is in automotive. So we took everything we were doing in that sector, and reconsidered the scooter through the lens of what consumers really want."

Oscar Morgan, CEO and Co-Founder of Bo
Currently, manufacturers of electric scooters at the premium end simply add more power and more battery to make their scooter 'premium'. But, says Oscar, none of this actually improves the consumer experience.
Electric scooters are nippy, achieving speeds up to 15 mph. So the clever bods at Bo began to look at designing theirs through the lens of automotive design, which is: how does it make you feel? Does it provide a great status? How safe is it? How confident are you riding it?
Every innovation around Bo, as well as the design of Bo, has been to accentuate those features, rather than just increase the raw power rates or raw battery rates.
Monocurve – The BO Electric Scooter Chassis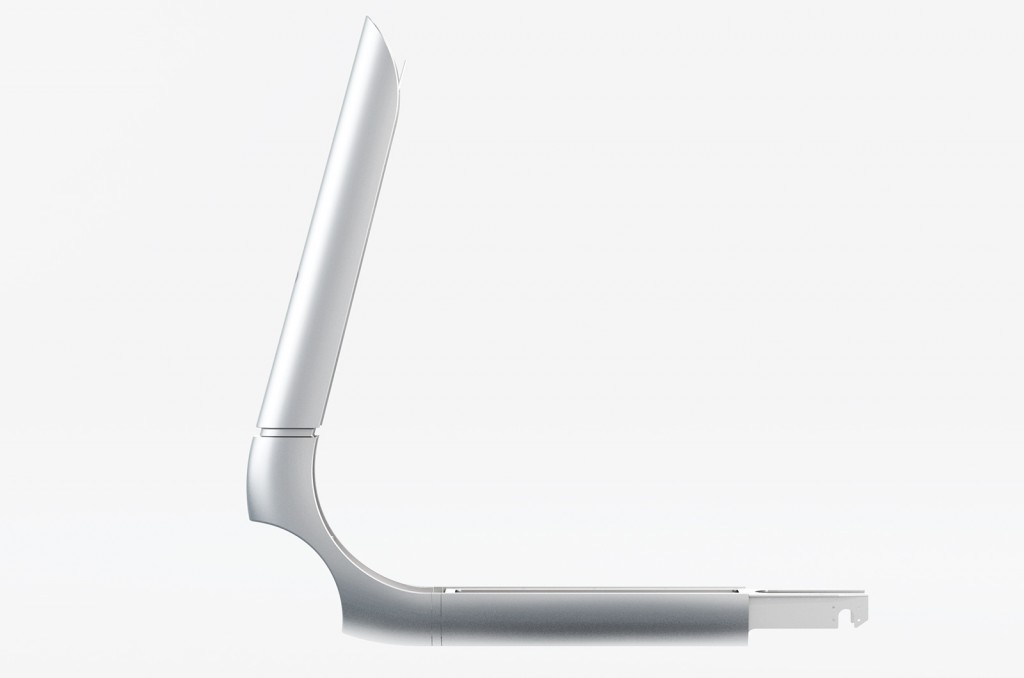 The place they began, says Oscar, was with the chassis the whole scooter is sat on.
Bo has crafted a unique new platform they've called Monocurve.
What they've done is shifted away from the classic body on frame, and tubular geometry, to an unbroken Monocurve chassis.
Everything you see, says Oscar, is the structure.
This design has allowed them to package some genuinely innovative technology that the sector has been screaming for.
For example, says Oscar, when you use a smaller wheel, you lose some of the gyroscopic stability that you have on say a bicycle. So with this in mind, the first thing they were able to package was a unit they've called Safesteer.
Safesteer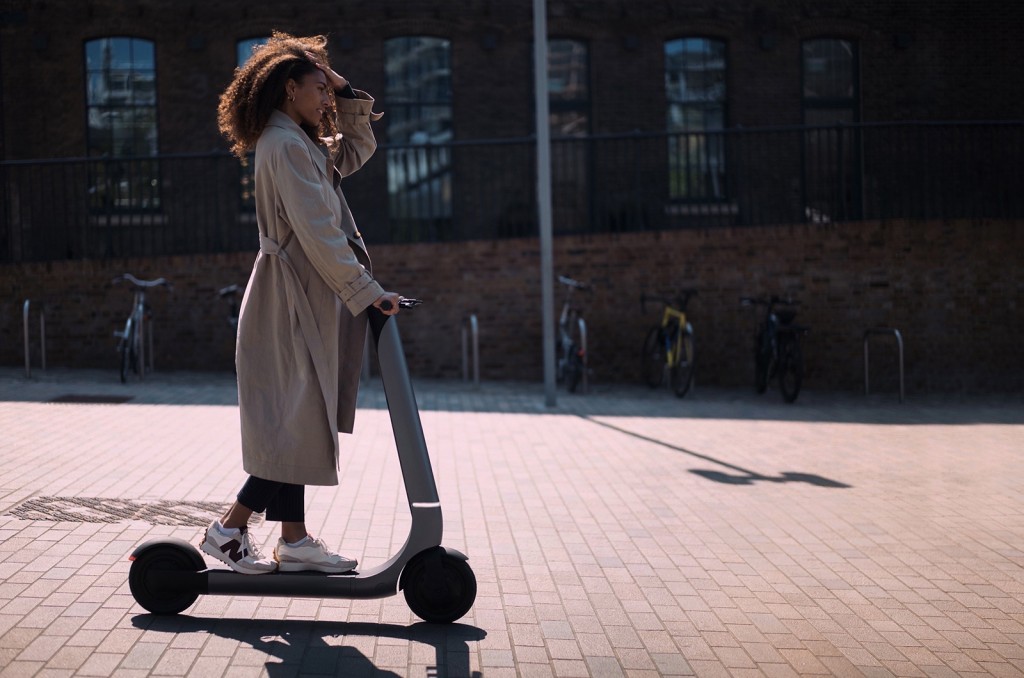 What Safesteer does is it stabilizes and centralizes your steering, so that when you hit a pothole or a bump, the scooter looks after you.
And this, says Oscar, has a profoundly important impact on Bo's uptake.
Because for the team at Bo, it's all about how they can get people out of cars and onto e-scooters, ensuring they feel safe and secure when riding. And even more importantly, that their safety and security aren't even a conscious thing.
Because the chassis is separate from the steering inputs, the result is a stable platform that has enabled them to include tangible features such as bag carrying. And because of this separation, the steering input isn't compromised when it's performing another function, as a different component.
This simple tweak has had a huge impact on the actual user experience, as well as the functionality of the scooter.
When you create a true monocoque construction like Bo, says Oscar, it gives you a much larger package area. You can add in real feature lights that help to identify the scooter, giving users full 360-degree visibility.
"For a rider I can't describe, even having been part of developing it, how impactful that is for your comfort as a car approaches from behind, knowing that they can see you and knowing that that 360 degree visibility is there."

Oscar Morgan, CEO and Co-Founder of Bo
Airdeck
The team at Bo don't believe in suspension. For them, suspension adds a lot of complexity, a lot of weight, and a lot of costs.
So they're currently developing a system they call Airdeck.
Airdeck is an engineered elastomer that takes out the majority of the vibration, the chatter, the tiring, annoying and uncomfortable feeling, which resultantly smooths out your ride.
And this, in combination with a great set of 10 inch tires, is truly the sweet spot for a good 3 miles–6 miles ride, which is precisely where this micromobility vehicle sits – commuting from home to work and back again.
"The care that has gone into this chassis is incredible and it's the details that people never really appreciate or notice. For example, things like the perfect circle in the Bo-curve, the way that it gently tapers out to give you a wide tread board, but to lose weight so it tapers beautifully."

Oscar Morgan, CEO and Co-Founder of Bo
When people engage with the product, says Oscar, at first they're delighted by how it looks. But then they touch it, they feel it, and they start to enjoy some of those more organic curves that have been built in.
This isn't something that's ever been seen in the sector before and they are, quite rightly, incredibly pleased and proud of it.
The Founders
Oscar's background is at Williams Advanced Engineering, an offshoot of the Formula One team, where they took the Formula One technology and deployed it into other sectors like automotive and non-competing motorsports.
It was here that he met one of his co-founders. He met the other cofounder studying automotive design, who also became affiliated with Jaguar and Land Rover. They each took all of their prior automotive influences and applied them to the Bo electric scooter.
Meaning in terms of the scooter's design and engineering, all of that comes from the automotive sector; from the experience in creating actual road vehicles, rather than creating e-scooters specifically.
Buying a Bo Electric Scooter
How can you get your hands on a Bo electric scooter?
They are aiming to put their e-scooters in peoples' hands to coincide with the change in legalization in the UK in 2023.
In the meantime, pre order is open at a very accessible and refundable level, so get in the queue!
If you want to see the Bo electric scooter for yourself before it launches, the team will be taking this exciting, brand-new scooter to various Micromobility events across Europe and the US in the coming year.
See you there!